Lightweight Weapons Mounts, Launchers & Ammunition Magazines

Cantine Armament's weapon mounting systems offer a variety of lightweight solutions for gun, rocket and missile facilitation on CAI's Advanced Lightweight Weapons Platform (ALWiP®). Our line of lightweight ammunition magazines and carriages provide the necessary accompaniment to make our system a robust design capable of handling any mission.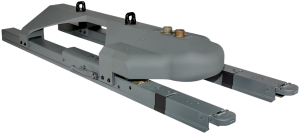 Ejectable mounting stations are available on the outboard position of each ALWiP®. Fourteen inch NATO standard 1,000 pound class ejector racks provided at the outboard weapon stations allow for installation of many standard payloads such as rocket and missile launchers and gun pods such as the FN Herstal® FN RMP™ and FN HMP400™. Our uniquely designed Lightweight Hellfire Missile Launcher is a state-of-the-art combination of metal and composite materials and available for use in the outboard ejectable mounting stations. The outboard mounting position is additionally compatible with multiple standard ejectable products.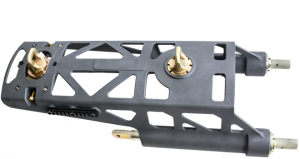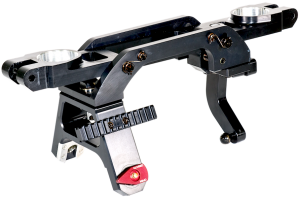 Cantine Armament's shackle mounting system is available for multiple inboard weapon positions on the ALWiP®. Custom designed lightweight gun mounts are available for gun systems including the 7.62mm M-134 "mini-gun" and .50 caliber GAU-19A/B Gatling gun and are strategically located at several inboard attachment points for maximum weight distribution efficacy and configuration availability. All CAI gun mounts are interchangeable between inboard and outboard mounting stations.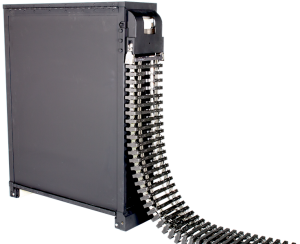 CAI's lightweight ammunition magazines and magazine carriages and flex chutes are available for 7.62mm and .50 Cal. ammunition to integrate with our available gun mounts. Designed with a combination of honeycomb paneling and metal materials, the ammunition magazines are lightweight and durable for quick loading and configuration changes. The magazine carriages are available for single mounting or dual mounting of magazines.