Lightweight Weapons Mounts, Launchers and Magazines
Cantine Armament builds a series of Lightweight Weapons Mounts for a variety Gun Systems to include the 7.62mm M-134 "mini-gun" and .50 caliber GAU-19A/B Gatling gun. We also build a variety of lightweight solutions for rocket and missile deployment.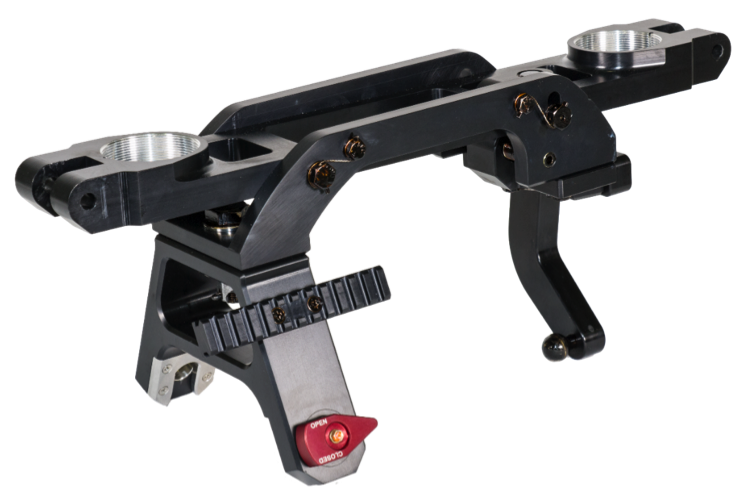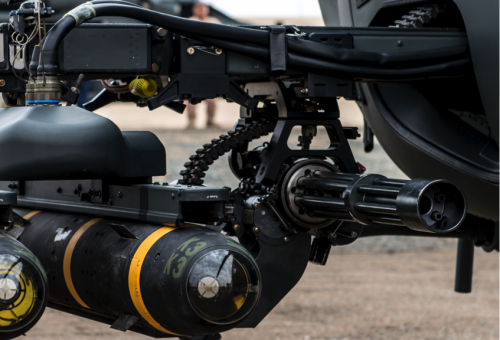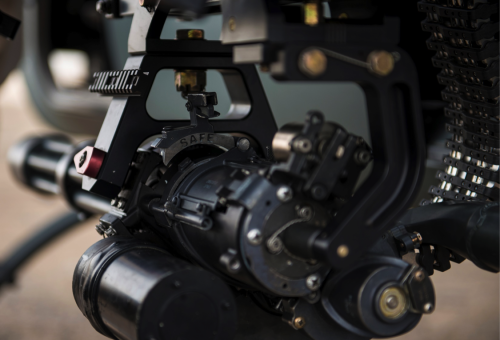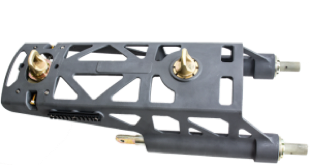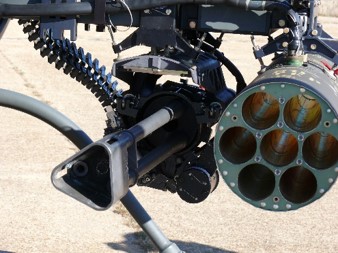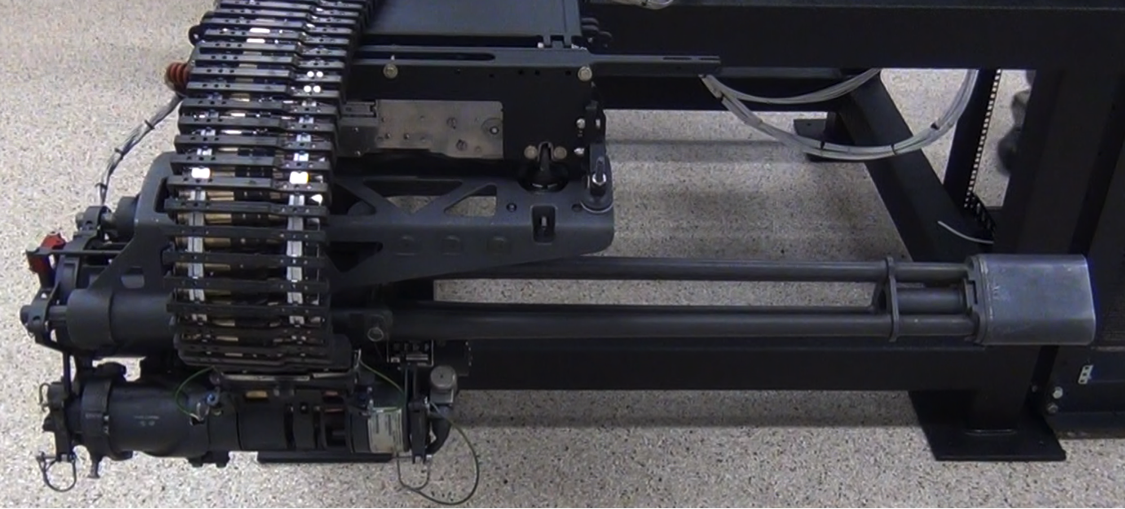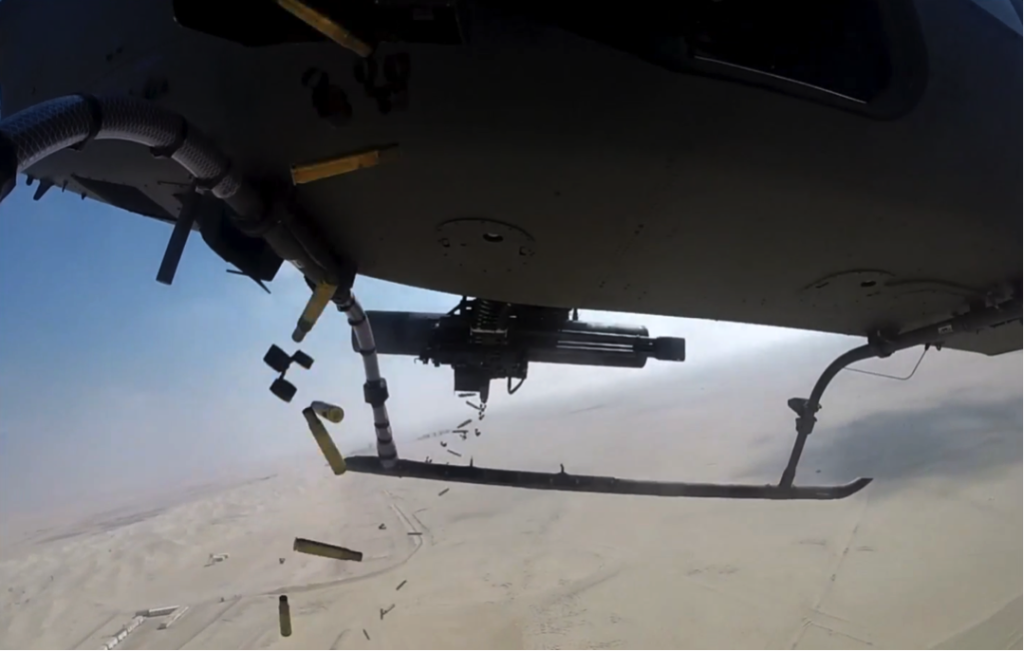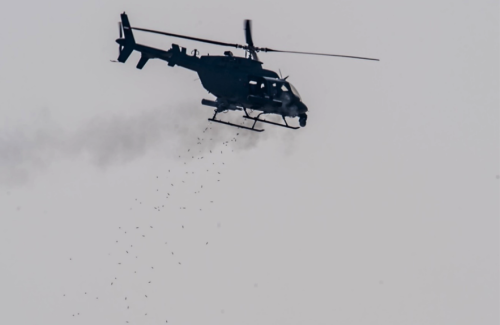 We complement our weapons mounts with a robust series of linked Ammunition Magazines, Magazine Carriage Assemblies and flex chutes available for 7.62mm and .50 Cal. ammunition to integrate with our complete system. Designed with a combination of honeycomb paneling and metal materials, the ammunition magazines are lightweight and durable for quick loading and configuration changes. The magazine carriages are available for single mounting or dual mounting of magazines.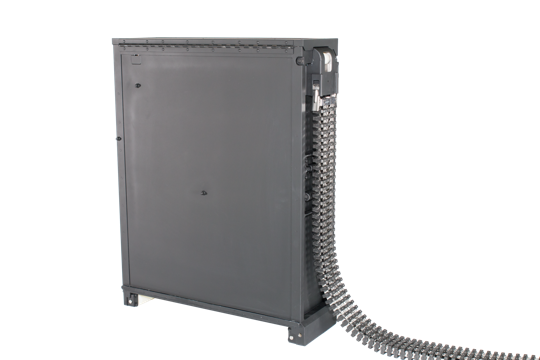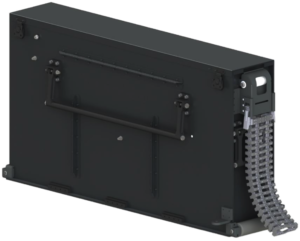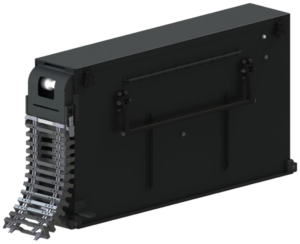 Lightweight Missile Launcher
At less than 50 pounds total weight, the CAI Lightweight Dual Hellfire® Launcher combines state-of-the-art materials with our unique direct missile communication control function via our Stores Management Unit to provide the most efficient and lightest Hellfire® Missile Launcher on the market.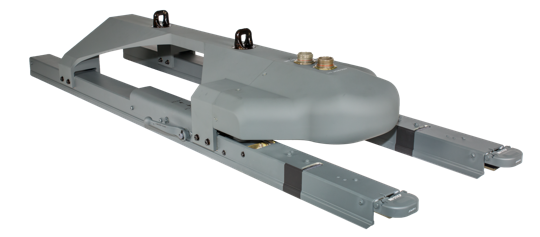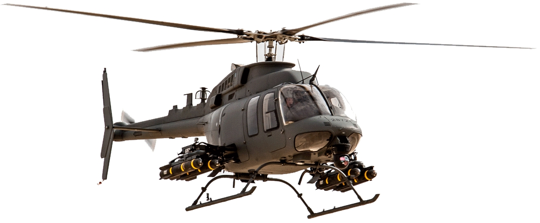 The CAI Inferno-Rail kit enables the rapid integration of the Raytheon Missile System Griffin and/or Pyros munitions wherever Hellfire® is currently employed. The Inferno-Rail slides directly onto any standard Hellfire® rail including those of a M299, M310, CAI Lightweight Launcher, or single pylon mounted rail.
Hellfire® power and communication commands being issued by the weapons system are received by the Inferno-Rail and are converted for use with Griffin and/or Pyros while simultaneously providing the necessary feedback to the system throughout the launch sequence.
The Inferno-Rail kit has been designed to function with the M299/M310 Launcher Electronic Assembly (LEA) or Hellfire® Electronic Assembly (HEA), the CAI Stores Management Unit (SMU), or any other similar Hellfire® Romeo capable weapons management system. Both Rotary and Fixed Wing applications are available for use with Griffin A, Griffin B, and Griffin X missile variants as the mission requires. In each case, the combined weight of Inferno-Rail plus munitions comes in less than the weight of the single Hellfire® missile it replaces.
Whereas legacy versions of the Griffin A and Griffin B Inferno Rails left the CLTs exposed, updated versions will feature a set of fairings to enclose the CLTs. In addition to protecting the CLTs from the elements, this provides improved aerodynamics.