Mission Systems
CAI developed Mission Systems manage navigation and communication through a high definition, user friendly interface for seamless mission accomplishment. Our line of Mission Management Computers and Data Storage Units incorporate hardware and software technology that exceeds industry standards.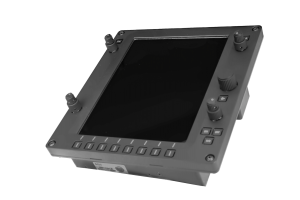 The Mission Management Display Unit is a six inch by eight inch display with 1024 X 768 resolution for viewing of high definition video, moving maps and graphics from both analog and digital inputs. The display is NVIS B compliant and provides soft key, decoder and joystick type control to the pilot for navigation and communication of the aircraft. The Mission Management Display Unit has the capability to display sensor video and weapons control menus if the cockpit has insufficient space for multiple displays through the use of the "virtual CDU" function on the Mission Management Computer. The pilot has the ability to select full or partial screen modes as well as graphical overlay. The display provides the necessary control for the IFF/transponder and multiband radios while concurrently showing route and position data to the pilot. The Mission Management Display Unit offers tactical route and frequency management and pilot steering commands for Hellfire engagements.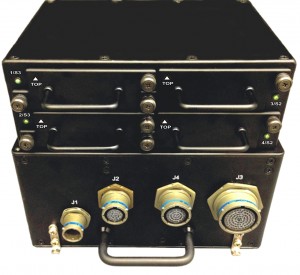 The Mission Management Computer controls navigation and communications through multicore processing, high speed HD graphics processing while concurrently managing the interaction of Weapon Management Systems. It features dual 1553, RS-429, and RS-422 busses, as well as significant discrete I/O control. The integrated Data Storage Unit includes four 500MB solid state drives for maximum planning and tracking capacity. The Mission Management Computer combines video routing to electro- optical and infrared functions with imbedded ISR applications compatibilities for an advanced solution to modern military requirements.